It could be argued that Unibet is one of the most popular online betting platforms in Australia. It offers a wide range of local and international sports and much more. Unibet was founded in 1997 and has over 16 million customers worldwide. It is licensed and regulated by the Northern Territory Government and the Australian Communications and Media Authority.
I've spent a fair bit of time on Unibet and now it's time to share my personal experience and show you its features, benefits and drawbacks. I'll also give you some hot tips on how to make the most of your bets to help enjoy the thrill of online gambling.
What I like about Unibet
Variety
Unibet is one of my favourite online betting platforms for many reasons. First of all, I love the variety of sports and markets that it offers. Whether I want to bet on AFL, NRL, cricket, soccer, tennis, or any other sport, I can always find something that suits my preferences and interests. Unibet covers both local and international events, and it has a wide range of options for different types of bets, such as head-to-head, over/under, handicaps, and more. You'll never be bored of the choices available.
User friendly
Another thing that I appreciate about Unibet is its user-friendly interface and that its mobile site is also easy to navigate. I've even used the mobile site a few times at Royal Randwick when the queues for the bookies have been too long! I also love the live streaming, so I'll never miss the action… even if I'm in the men's.
Competitive odds
I also like the competitive odds that Unibet offers. It always has some of the best prices on the market. Unibet also has regular promotions for specific sports or events, such as boosted odds, cashback offers, or risk-free bets. Due to Australian regulations though, you can't see them until you've made an account.
Things I don't like so much
Of course, Unibet is not perfect, and there are some aspects of their service that I think could be improved.
Customer service
One of them is their customer support, which can sometimes be quite limited and slow. It only offers live chat and email as contact options, and the agents are not available 24/7. Sometimes, I 've had to wait for more than an hour to get a reply from them. This could end up being super frustrating when you have an urgent issue or question. Sometimes, I wish it has a phone number or a even faster chat system.
Account funding
Some online betting sites offer a wide range of ways to fund your wallet. Unfortunately Unibet doesn't let you use Skrill, Neteller, or Paysafecard to make your first deposit. These are some of the most popular and convenient methods for online gambling.
Fees and charges
Finally, I can't not warn you about the possible fees and charges that Unibet may apply on your transactions. Depending on your withdrawal method and currency, you may have to pay a fee of up to 3% of the amount. Also, if you use a different currency than the one you registered with, you may have to pay a currency conversion fee of up to 2.5%. These fees can add up quickly and reduce your winnings, so be careful and check the terms and conditions before you make a deposit or withdrawal.
How to fund your Unibet Wallet
One of the most important aspects of online betting figuring out how to fund your Unibet wallet. You want to be able to deposit and withdraw money quickly, easily and securely. So you don't have to go digging for the details, here they are below.
| Payment Method | Min. Deposit | Max. Deposit | Processing Time | Fees |
| --- | --- | --- | --- | --- |
| Credit/Debit Card | $10 | $10,000 | Instant | None |
| PayPal | $20 | $12,500 | Instant | None |
| POLi | $20 | $10,000 | Instant | None |
| Bank Transfer | $20 | No limit | 1-3 business days | None |
| PaySafeCard | $10 | $1000 | Instant | None |
As you can see, Unibet has a payment method for everyone, whether you prefer to use your card, e-wallet, online banking or prepaid voucher. All transactions are encrypted and protected by the latest security technology, so you can rest assured that your money and personal details are safe. Just keep in mind what I mentioned before about the restricted methods.
How does Unibet compare to other platforms?
Unibet is one of the most popular online betting platforms in Australia, but let's see how it stack up against its competitors.
| Feature | Unibet | Bet365 | Sportsbet | Ladbrokes |
| --- | --- | --- | --- | --- |
| Live streaming | Yes | Yes | Yes | No |
| Cash out | Yes | Yes | Yes | Yes |
| Bet builder | No | Yes | No | No |
| Odds boost | Yes | No | Yes | Yes |
| Loyalty program | Yes | No | No | No |
| Customer service | 24/7 live chat, phone and email | 24/7 live chat and email | 8am-11pm live chat and phone, 24/7 email | 8am-midnight live chat and phone, 24/7 email |
As you can see from the above table, Unibet has some advantages and disadvantages compared to the other platforms. The other cool thing to note is that Unibet offers live streaming. You can literally watch thousands of events each year!
How I got started with Unibet?
As you might have guessed, I've always been a fan of sports betting, but I was getting tired of the same old options and odds. Randomly I was at after-work drinks on Friday and a colleague suggested Unibet to me. As the NRL was on the TV that night the option of live streamed sports really struck a chord with me. I signed up and started by placing some bets on the next NRL game up in Queensland.
Since using Unibet, I feel like my betting strategy and results have improved a lot. I have learned more about the different sports and markets, and how to analyse the statistics and trends. I have also become more confident and adventurous in my bets, trying out new combinations and options. I have had some wins and losses, but overall I have had a lot of fun and excitement with Unibet.
What sports can you bet on?
What I really love with Unibet is the variety of sports and events that you can bet on. Whether you are a fan of footy, cricket, rugby, tennis, golf, or horse racing, you will find something to suit your taste and budget. You can bet on local leagues like the AFL, NRL, BBL, and A-League, as well as international tournaments like the FIFA World Cup, the Ashes, the Six Nations, and the Ryder Cup. You can also bet on niche sports like darts, snooker, MMA, and esports.
What security measures does Unibet use?
The most important aspect of any gambling site is the security used. Rest assured that Unibet uses technology to ensure that all the data you send and receive is encrypted and unreadable by anyone else. Unibet also requires a pretty strict verification of your identity and payment methods before you can withdraw any winnings. You'll need to prove who you say you are. Unibet also has robust anti-fraud measures in place to detect and prevent any suspicious or fraudulent transactions on their platform.
Bottom Line
So there you have it. Whether you are a casual punter or a serious bettor, Unibet is bound to have something for you. However, remember that gambling involves risk and responsibility. You should only bet what you can afford to lose and seek help if you have a problem with gambling.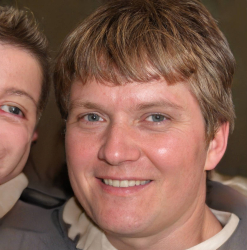 Latest posts by John Power
(see all)