If you're looking for a place to bet on regular sports or esports, you might have heard of Picklebet. Picklebet is an Australian-based online platform that offers a variety of markets and events for fans of competitive gaming. Whether you're into the horses, the NRL, CS:GO, Dota 2, League of Legends, or any other popular esport, you can find something to suit your taste and budget on Picklebet. So strap in, I'll share my personal experience with using Picklebet, and give you some tips and insights on how to make the most out of it.
What I like about Picklebet
I've only been using it for a few months now but I'm super satisfied with the service. Here are some of the things that have made me a Picklebet convert:
Variety of games and markets.
It's not just regular sports you can bet on. If you're bored of the NRL and the AFL, Picklebet offers a wide range of esports games to bet on too. You can choose from popular titles like League of Legends, Dota 2 and CS:GO, to niche ones like Rocket League, Valorant and Rainbow Six Siege. You'll also find different types of bets, such as match winner, map winner, first blood, total kills and more.
Fast and easy deposits and withdrawals.
The good news is Picklebet accepts various payment methods, such as credit cards, bank transfers, PayPal and cryptocurrencies. The transactions are processed quickly and securely, and you can withdraw your winnings in a matter of hours.
Friendly and helpful customer support.
Picklebet has a dedicated team of customer service agents who are available 24/7 via live chat, email and phone. They're always ready to answer your questions and resolve any issues you have.
Things I don't like so much
Picklebet is hands-down one of the greatest sites for esports betting, but like most things it's not perfect. There's some things that I don't like so much about it that I want to share with you:
The withdrawal process can be slow and complicated. It can take up to 5 business days to receive your money. Top cap it off, you have to verify your identity and bank account details every time you make a withdrawal. This is annoying and inconvenient, especially if you want to cash out quickly or frequently.
The customer support at times, is not very responsive or helpful.
I know I've also said they're available 24/7 but I've contacted them several times via email and live chat and occasionally I get generic or automated responses. More often than not, these replies don't solve my issues. Take it how you will!
The odds are not very competitive compared to other sites. I've noticed that Picklebet often offers lower odds than other esports betting sites, which means that you get less value for your bets. This can make a big difference in the long run, especially if you bet on multiple events or markets.
How to fund your Picklebet Wallet
The the most important aspect of any online betting site is how easy and convenient it is to deposit and withdraw money. Picklebet offers several options for funding your wallet, which you can use to place bets on your favourite sports and esports.
| Method | Min. Deposit | Max. Deposit | Processing Time |
| --- | --- | --- | --- |
| Credit/Debit Card | $10 AUD | $2,000 AUD | Instant |
| POLi | $10 AUD | $2,000 AUD | Instant |
| Bank Transfer | $10 AUD | $10,000 AUD | 1-3 Business Days |
To fund your wallet, you just need to log in to your account, click on the "Deposit" button on the top right corner of the screen, and choose your preferred method. You'll then be redirected to a secure page where you can enter the amount and confirm the transaction. The funds will be added to your wallet balance immediately or within a few days, depending on the method.
There's also a low minimum deposit requirement of only $10 AUD, which means you can start betting with a small amount of money.
Getting your winnings from Picklebet is also simple and fast. You can use the same methods as for deposits, except for POLi, which is only available for deposits. The minimum withdrawal amount is also $10 AUD, and the maximum is $10,000 AUD per day. The processing time varies from instant to 3 business days, depending on the method and verification status of your account.
How does Picklebet compare to other platforms?
Picklebet is one of the leading platforms for esports betting in Australia. It offers a wide range of markets, competitive odds, and fast payouts. But how does it stack up against other platforms that cater to the same niche? Here is a table that compares some of the key features of Picklebet and its main competitors:
| Platform | Esports Coverage | Odds Quality | Payment Methods | Customer Support |
| --- | --- | --- | --- | --- |
| Picklebet | Excellent | High | Credit/Debit Cards, POLi, Bank Transfer | Live Chat, Email, Phone |
| Unikrn | Good | Medium | Credit/Debit Cards, Crypto, Bank Transfer | Live Chat, Email |
| Loot.bet | Fair | Low | Credit/Debit Cards, Crypto, E-wallets | Live Chat, Email |
As you can see, Picklebet has an edge over its competitors in terms of esports coverage and odds quality. It also has a variety of payment methods that suit Australian customers, and a responsive customer support team that can help you with any issues. Picklebet is not only a platform for esports betting, but also a community for esports fans. You can join tournaments, chat with other users, and watch live streams of your favourite games. Picklebet is the ultimate destination for anyone who loves esports and wants to bet on them.
How I got started with Picklebet?
As you may have seen, Picklebet has an edge over its competitors in terms of esports coverage and odds quality. You can join tournaments, chat with other users, and watch live streams of your favourite games.
So a bit of a back-story, I've always been a fan of CS GO. You know, that popular first-person shooter game that pits teams of terrorists and counter-terrorists against each other. Whenever I pass something to my wife I always say "FIRE IN THE HOLE". I used to play it a lot in my spare time, and occasionally would watch professional matches online. One day, I was chatting with a colleague at work who also played a bit of CS GO. He told me about Picklebet and that he had been using it for a while and had made some decent profits. He showed me how easy it was to sign up, deposit money, and place bets on the site. So, I registered on Picklebet and made my first deposit. That's how I got started with Picklebet, and I haven't looked back since. Especially for my e-sports bets
What sports can you bet on?
Picklebet is not just an esports betting site, but also a sports betting site that offers a variety of sports markets for Australian punters. Whether you are a fan of Aussie Rules, rugby league, cricket, soccer, basketball, or tennis, you can find plenty of betting options on Picklebet. Some of the sports you can bet on include:
AFL
NRL
BBL
A-League
NBA
NFL
EPL
ATP
WTA
Picklebet also offers a wide range of betting options for some of the most popular esports too. Whether you prefer first-person shooters, multiplayer online battle arenas, or real-time strategy games, you will find something to suit your taste and skill level at Picklebet.
CS:GO
Dota 2
League of Legends
StarCraft 2
Overwatch
These are just some of the e-sports that you can bet on at Picklebet. You'll also find other games such as Valorant, Rainbow Six Siege, Rocket League, Call of Duty, PUBG Mobile, FIFA 21 Mobile Legends Bang Bang ,and more.
Security
We all know that one of the most important aspects of any online betting site is how secure it is. You don't want to risk your personal or financial information being compromised at all. That's why I was very pleased to find out that Picklebet takes security very seriously and implements several measures to protect its users. Some of these measures are:
SSL encryption: This means that all the data that is exchanged between your browser and the site is encrypted and unreadable by anyone else.
Two-factor authentication: This adds an extra layer of security by requiring you to enter a code sent to your phone or email whenever you log in or make a withdrawal.
KYC verification: This stands for Know Your Customer and it means that you have to provide some documents to prove your identity and address before you can withdraw your winnings. This prevents fraud and money laundering.
Responsible gambling tools: Picklebet also offers some tools to help you gamble responsibly, such as setting limits, self-exclusion and access to support services.
Bottom Line
Picklebet could be a great choice for Australian esports fans who want to bet on their favourite games and tournaments. The site offers a wide range of markets, competitive odds, fast payouts, and excellent customer service.
You can also enjoy live streaming which is cool. Picklebet is licensed and regulated by the Northern Territory Racing Commission, so you can trust that your funds and personal information are safe and secure.
But, with any form of gambling, you should always gamble responsibly and only bet what you can afford to lose. If you or someone you know has a gambling problem, please contact Gambling Help Online on 1800 858 858 or visit www.gamblinghelponline.org.au for free and confidential support.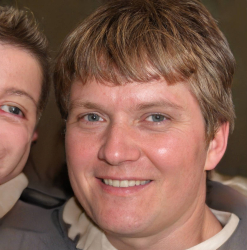 Latest posts by John Power
(see all)