Last updated on November 13, 2023
Hi, I'm John, and I'm the founder and editor of Aus Bets, the ultimate blog for sports betting in Australia. I've been a passionate and successful punter for over 20 years, and I want to share my knowledge and experience with you. Whether you're a beginner or a seasoned bettor, you'll find something useful and interesting on my blog. I'll show you how to bet on the best sports and markets, how to claim the best bonuses and promotions, how to use the most reliable and trustworthy bookmakers, and how to avoid the common pitfalls and mistakes that many punters make. I'll also give you my honest and unbiased reviews of each site, based on my own personal testing and evaluation.
Recently, I've been getting into sports predictions. I'll look closely at what the betting sites have been predicting and then provide an analysis on their odds. Sometimes I'm totally right and other times I'm wildly wrong. None of my predictions are ever a true recommendation, and I only bet with what I'm comfortable losing.
Why you can trust me.
I'm not affiliated with any bookmaker or betting site, and I only recommend the ones that I use myself. My goal is to help you make money from your passion for sports, and have fun along the way. So join me on this exciting journey, and let's make some Aussie Bets!
My favourite teams
NRL: Hands down, the Newcastle Knights (also for the NRLW). There's nothing more sweet that the 1997 victory over Manly.
Cricket: Definitely Australia. We've found some form (for now), but I've never lost faith.
AFL: You can't go past the Swannies. The out of towners who keep showing up and surprising everyone.
NBL: Although I love the Kings, the JackJumpers have stolen my heart. The Tassie heroes!
A-League:  The Wanderers are true battlers. They've never won a championship, but they still give it their all.
My latest bets
In the interest of sharing, here's what I've put money on  lately:
Disclaimer: Nothing I post is a recommendation to place a bet. I analyse the markets and past performance, so anything I say is not a personal recommendation. Only gamble what you can afford to lose, and think of what you could be buying instead!
And remember, gamble responsibly!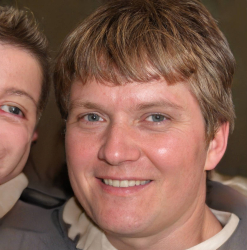 Latest posts by John Power
(see all)