The A-League is back with a bang as Sydney FC and Melbourne Victory clash in the first round of the new season. The two rivals have a long history of fierce battles and thrilling encounters, and this match promises to be no different. Who will come out on top in this blockbuster showdown? Let's take a look at what the bookies have to say.
TLDR: Sydney FC are the favourites to win, but Melbourne Victory have a chance to cause an upset.
Why I think Sydney will get up
The big A-League clash this Saturday, November 4th, is promising to be a thrilling encounter. Both teams have been in good form lately, but Sydney could have the edge over their rivals for several reasons. Here's what I think:
Sydney has a stronger defence, conceding only 10 goals in 11 games, while Melbourne has let in 16.
Sydney has a more balanced attack, with 10 different players scoring this season, while Melbourne relies heavily on Berisha and Troisi.
Sydney has a better short term head-to-head record, winning four of the last five meetings between the two sides, including a 6-1 thrashing in April.
Sydney has more motivation, as they are chasing their third consecutive premiership, while Melbourne is already out of the race.
Who to watch: Adam La Fondre
Position: Forward
Jersey #: 10
The renowned English striker is back in Sky Blue after a brief loan out in India. He'll be eager to resume his top-notch scoring record in the A-League this season. He netted 39 goals in 57 appearances for Sydney FC in his previous spell, and he has quite a knack for finding the net against Melbourne Victory. Watch out for his clinical finishing and clever movement in the box.
I think Sydney has a great chance to get up over Melbourne in this game. There's more quality, consistency and hunger than Melbourne. It's going to be a very close exciting match, but I'm hoping Sydney will prevail by a narrow margin.
Why I think Melbourne will get up
There's always going to be the rivalry between Sydney and Melbourne and the argument always comes back to coffee and cafes. But where it really matters is on the pitch. Melbourne Victory are in with a chance on Saturday and could potentially come out on top.
Melbourne Victory have a better overall head-to-head record against Sydney FC. They've won 17 out of 49 games, while Sydney FC have won 15 and drawn 17.
Melbourne Victory have a more balanced squad. They got experience in players like Robbie Kruse, Marco Rojas and Leigh Broxham. They've also got young talent like Jake Brimmer, Ben Folami and Elvis Kamsoba.
Melbourne Victory have a more attacking style of play. They've scored 14 goals in their last five games, while Sydney FC have scored only nine goals in the same period.
Melbourne Victory have a more motivated coach in Tony Popovic. He's looking to prove himself after his unsuccessful stint in Turkey, while Sydney FC's coach Steve Corica is under pressure to deliver results after a disappointing start to the season.
Who to watch: Marco Rojas
Position: Winger
Jersey #: 14
The Kiwi international is hands down one of the most exciting players in the A-League. He has pace, dribbling skills and unrivalled creativity. He create schances out of nothing and scores spectacular goals with either foot. He's been a clutch player for Melbourne Victory since returning to the club in 2020, and he'll be looking to make an impact in the season opener against their fierce rivals.
Melbourne Victory are in with a good shot to get up this Saturday. They have the quality, the form and the hunger to do so. It will be a close and exciting game. Melbourne will come close in the end but there might be a point or two in it.
What do the bookies say?
After a dismal year in 2022, the bookies have basically written off Melbourne Victory from the start.
bet365 have Sydney FC as the favourite to win the game at odds of 2.00. They've got Melbourne Victory at 3.40 and a draw has odds of 3.60.
Sportsbet also gives Sydney FC the edge, with odds of 2.00, while Melbourne Victory has odds of 3.30 and a draw has odds of 3.50.
Ladbrokes has similar odds, with Sydney FC at 2.00, Melbourne Victory at 3.30 and a draw at 3.50.
Betfair has slightly different odds, with Sydney FC at 2.06, Melbourne Victory at 3.55 and a draw at 3.65.
I think the bookies are underestimating Melbourne Victory's potential and I'm going to stick a $50 on them to draw at $1.83. I might consider going for Under 2.5 Goals at $2.10, as I expect a tight and tense affair.
Bottom Line
It's clear that Sydney FC has a slight edge over Melbourne Victory if you look at the raw odds. This doesn't mean that the outcome is set in stone, as both teams have shown unpredictability and resilience in previous games.
The game could go either way, depending on what happens with injuries, substitutions, weather, and referee decisions.
If you do place a bet on this game do so with caution and responsibility, as gambling can be addictive and harmful. This article is not intended to encourage or endorse gambling, but only to provide information and analysis based on the bookies' predictions.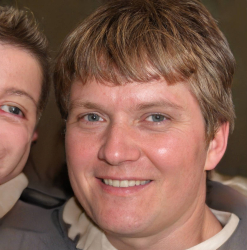 Latest posts by John Power
(see all)