So I've been using Betfair for a few months now and I have to share my experience with you. Betfair is an online betting exchange that allows you to put bets on various sports and events, as well as trade them in real time. Unlike the other sites, Betfair lets you bet against other punters, which means you might find better odds and more options. So sit back and I'll tell you how Betfair works, what are its advantages and disadvantages and more importantly, how to get started with it.
What I like about Betfair
Betfair offers a different way of betting than the traditional bookmakers. Betfair is a betting exchange, which means that you can bet against other punters, not the house. This gives you more control over your bets, as you can choose your own odds and stake, and even trade in and out of positions as the event unfolds. You'll also get:
Wide range of markets. Betfair has a wide range of markets and events to choose from, including sports, racing, politics, entertainment and more. You also have the opportunity to also create your own bets and request odds from other users.
Low commissions. Betfair has a low commission rate of 5% on winning bets, which is lower than most other betting sites. You can also reduce your commission rate by earning Betfair Points, which are based on your betting activity.
Easy website. Betfair has a user-friendly website and app that are easy to navigate and use. You can also access live streaming, cash out, in-play betting and other features that enhance your betting experience.
Customer service. Betfair has a reliable and secure platform that protects your personal and financial information. You can also contact their customer service team via phone, email or live chat if you have any issues or questions.
Betfair offers plenty of choice and control compared to other sites. But of course, it's not perfect.
Things I don't like
Timeouts. Sometimes the website is slow and buggy, especially during peak sporting hours. This is frustrating when you want to place a bet quickly or simply check the odds.
Customer service. I just told you that the customer service is awesome. But, sometimes the customer service is not very responsive or helpful. I had a problem with a withdrawal once and it took them ages to sort it out. They also don't have a live chat option, only email or phone.
Liquidity access. The liquidity is not always great on some markets, especially the less popular ones. This means you might not be able to find a matching bet or get the best price.
KYC is annoying. The verification process is a bit tedious and time-consuming. You have to provide a lot of documents and wait for them to approve them before you can withdraw your money.
Betfair isn't perfect, but it's worth a try if you're looking for something different from the traditional bookmakers.
How to fund your Betfair Wallet
As with all betting sites, the most important aspect of using Betfair is how to fund your account. There are several options available for Australian customers, and each one has its own advantages and disadvantages.
| Payment Method | Minimum Deposit | Maximum Deposit | Processing Time | Fees |
| --- | --- | --- | --- | --- |
| Credit/Debit Card | $10 | $40,000 | Instant | None |
| BPAY | $10 | $50,000 | 1-3 business days | None |
| POLi | $5 | $20,000 | Instant | None |
| Bank Transfer | $10 | No limit | 1-3 business days | None |
| Skrill/Moneybookers | $15 | $12,500 | Instant | 1.5% |
| Neteller | $15 | $37,500 | Instant | 1.5% |
| PayPal | $15 | $12,500 | Instant | 1.5% |
As the table above shows, there's plenty of options to choose from depending on your preferences and needs. You should consider how fast you need the money, the security of the payment method and the fees involved. Don't forget to check the terms and conditions of each option before making a deposit, as there may be some restrictions or limitations.
To fund your Betfair Wallet, you'll need to log in to your account and go to the "Deposit" section. There you can select your preferred payment method and follow the instructions on the screen. You will receive a confirmation email once the transaction is completed.
How does Betfair compare to other platforms?
Betfair is different from most other betting sites in Australia because it is a betting exchange, not a bookmaker. This means that you can bet against other punters, not the house, and set your own odds and stakes. You can also lay bets, which means betting that something will not happen, such as a team losing a match. This gives you more flexibility and control over your betting strategy.
The downside is you have to find someone willing to match your bet, which may not be easy for some events or markets. Sometimes, the odds on Betfair may not be better than those offered by other bookmakers, especially for popular or mainstream events.
| Feature | Betfair | Other Platforms |
| --- | --- | --- |
| Odds | Set by users, can be better or worse than bookmakers | Set by bookmakers, fixed or variable |
| Commission | Charged on net winnings, varies by market and activity | None or included in the odds |
| Betting options | Back and lay bets, exchange and tote products | Mostly back bets, fixed odds and tote products |
| Betting markets | Sports, racing, politics, entertainment, etc. | Sports, racing, sometimes politics or entertainment |
| User interface | Complex but informative, updated platform available | Simple but limited, similar across platforms |
Betfair offers a unique and innovative betting platform that can offer better odds, more betting options and more control.
How I got started with Betfair
I've always been a fan of horse racing, especially on Melbourne Cup Day, but I never really got into it until I was told about Betfair. It's a betting exchange that lets you bet against other punters, not just the bookies. You can set your own odds, back or lay any outcome, and trade in and out of positions as the race unfolds.
I got started with Betfair when I went to the races with a few mates some months ago. We were all having a good time, but I noticed that one of my mates was constantly on his phone. Turns out he was checking the Betfair site. He seemed to be doing well. He was cheering and fist-pumping…instead of drinking. I asked him what he was doing, and he explained to me how Betfair works. He showed me how he could see the live odds of every horse, and how he could back or lay any of them at any time. He also showed me how he could lock in a profit or cut his losses by trading out of his bets before the race was over.
I followed my mate's advice and started with some small bets, just to get the hang of it. I soon realised that Betfair was much more fun and exciting than traditional betting. I could bet on any horse I liked, regardless of the odds. I could also change my mind and switch sides at any time. I could even bet against the favourite
I had a blast that day, not just thanks to the booze.
What sports can you bet on?
The answer is almost anything. Betfair offers a huge range of sports and markets including:
Australian rules football (AFL)
Rugby league (NRL)
Rugby union (Super Rugby, Wallabies)
Cricket (BBL, Test matches, ODIs, T20s)
Soccer (A-League, EPL, Champions League, World Cup)
Horse racing (Thoroughbreds, Harness, Greyhounds)
Tennis (ATP, WTA, Grand Slams)
Basketball (NBL, NBA, WNBA)
But you can also bet on less common or niche sports such as:
American football (NFL, College)
Baseball (MLB)
Ice hockey (NHL)
Golf (PGA, European Tour, Majors)
MMA (UFC, Bellator)
Boxing
Darts
Snooker
Cycling
Esports
Politics
Entertainment
And there's so many more. You can even create your own markets and request odds from other punters using the Betfair Hub.
Security
We all know one of the most important aspects of online betting is security. You want to make sure that your personal and financial information is safe and protected.
Betfair uses advanced encryption technology, strict verification procedures and a dedicated security team to ensure that your account is secure at all times. Betfair also complies with the Australian Privacy Principles and the Interactive Gambling Act 2001, which regulate how online gambling operators handle your data and prevent underage gambling.
Betfair is licensed and regulated by the Northern Territory Racing Commission, which audits and monitors its operations regularly. With Betfair, you can bet with confidence and peace of mind.
Bottom Line
Betfair is a unique online betting platform that allows you to bet against other punters, not the bookmaker. This means you can find better odds, set your own prices, and trade your bets in real time.
Online sports betting is not without risks. You should always gamble responsibly and only bet what you can afford to lose.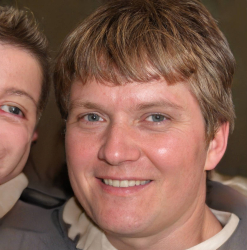 Latest posts by John Power
(see all)