The clash between Brisbane Roar and Sydney FC on Saturday is a highly anticipated match. We've got two of the best in form teams who are both looking to bounce back from disappointing starts in their previous games this year. Both are looking to secure a spot in the coveted "top six."
TLDR: Sydney FC are close favourites to win according to the bookies, but Brisbane Roar have a strong chance to pull off an upset with the home town advantage and attacking flair.
Why I think Sydney will win
Sydney FC are the reigning champion of the A-League and boast a strong record against Brisbane Roar. Having won four of their last five head-to-heads,  they feature a more balanced and experienced squad. There's players like Adam Le Fondre, Milos Ninkovic and Rhyan Grant leading the way.
Sydney has a far better attack than Brisbane. They have scored 28 goals in 14 games, while Brisbane has only 16 goals in 13 games. Sydney also has more options upfront, with Le Fondre, Kosta Barbarouses, Trent Buhagiar and Bobo all capable of finding the net.
Sydney has a stronger defence than Brisbane. They have only let in 11 goals in 14 games, while Brisbane has let in a whopping 18 goals in 13 games. Sydney also features a more solid backline, with Grant, Alex Wilkinson, Ben Warland and Joel King forming a reliable unit.
Sydney is brimming with more confidence and momentum at the moment than Brisbane. They're on a six-game unbeaten run, while Brisbane has lost three of their last four games. Sydney also has a psychological edge over Brisbane, having beaten them 3-0 in their last encounter.
Sydney are in with a good chance to win the game with their superior attack, defence and form over Brisbane. Among that, they're the favourites to lift the trophy again and I don't see Brisbane stopping them any time soon.
Who to watch: Bobô
Position: Forward
Jersey #: 9
The Brazilian veteran is back for his third stint with Sydney FC, and he has already shown his quality with a brace against Macarthur FC. He's the all-time leading scorer for the Sky Blues, with 52 goals in 71 games, and he has a lethal partnership with Adam Le Fondre up front in the attack. He is a powerful and composed finisher, who also creates chances for his teammates with his vision and passing. He will keep the Brisbane Roar defence busy on Saturday.
Why I think Brisbane will get up.
Sydney FC are going to have work hard to avoid another defeat and keep their hopes of defending their title premiership alive.
Sydney FC has been dogged by injuries and suspensions this season, while Brisbane has a full squad to choose from.
Brisbane has a better head-to-head record against Sydney FC, winning four of their last six meetings.
Brisbane has been in ok form lately. They've score 12 goals in their last four games, while Sydney FC has only managed four goals in the same period.
Brisbane has a more balanced and versatile team, with players who can play in different positions and adapt to different situations.
Brisbane has a stronger motivation to win, as they are chasing a top-six spot and a chance to play in the Asian Champions League.
Brisbane are in with a good chance to get up and beat Sydney FC. They have more quality, consistency and hunger than their rivals, and they will prove it on the pitch.
Who to watch: Riku Danzaki
Position: Forward
Jersey #: 9
The Japanese youngster is one of the most exciting prospects in the A-League this season. He joined Brisbane Roar from Consadole Sapporo and has already scored 10 goals in 18 appearances. He has a great combination of pace, skill and finishing ability, and he can play on either wing or as a central striker. He is a constant threat to the opposition defence with his movement and creativity. Watch out for his flair and confidence on the ball.
What do the bookies say?
Both teams have shown good form and consistency in the previous rounds and this is expected to be a close contest. The bookies seem to favour Sydney FC slightly, as they have a better defensive record and more experience in big games. Let's see the odds
| Source | Brisbane Roar | Draw | Sydney FC |
| --- | --- | --- | --- |
| Sportsbet | 2.60 | 3.40 | 2.50 |
| Ladbrokes | 2.62 | 3.50 | 2.30 |
| Bet365 | 2.70 | 3.40 | 2.40 |
| Betfair | 2.80 | 3.60 | 2.50 |
As you can see, the odds are quite similar across the board, with only slight variations depending on the source. This indicates that the game is hard to predict and could go either way. However, based on the recent performances and head-to-head records, the odds show that Sydney FC has a slight edge over Brisbane Roar and will win by a narrow margin.
The Bottom Line
I'm expecting a close and exciting match and I reckon both are in with strong chances of winning. The bookies are favouring Sydney FC slightly, with odds hovering around 2.50, while Brisbane Roar have odds of 2.60. But the game could go either way. If we factor in match-day factors such as injuries, form, and home advantage it's anyones game. I wouldn't be putting a large bet on either team, as the outcome is razor thin. A cautious recommendation would be to tip Sydney FC, as they have a slightly better record and more experience in the league, but only with a small stake. Or hedge your bets with equals both ways.
Disclaimer: Online sports betting is a risky and addictive activity, and should not be seen as a reliable source of income or entertainment. Please gamble responsibly and only with money you can afford to lose.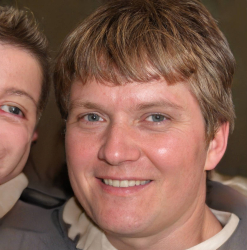 Latest posts by John Power
(see all)