Since I turned 18 and hit my local and placed my first bet, I knew I loved the thrill of betting on sports and racing. There's something thrilling about putting down a $20 note on a horse and watching it get up. So when I saw TV ads for Neds, claiming to offer the best odds, I was compelled to sign up.
So read on fellow punters, I'll share what I think about Neds that's based off of my own personal experience of using their website for over a year. I'll go through the pros and cons, the variety and quality of their markets, the ease and security of their payment methods and then dive into the customer service and support they provide. I'll also compare Neds with some of the other popular betting sites in Australia for you. You'll also get my final verdict on whether Neds is worth your time and money.
What I like about Neds
Neds is one of the most prominent betting sites in Australia, and for good reasons. They spend so much on TV! In all seriousness, here's some of the things that I like about Neds:
Neds has a user-friendly interface that makes it easy to navigate and place bets.
There's a variety of sports and racing markets, as well as live betting and streaming options.
There's also generous promotions and bonuses for new and existing customers, such as the Neds Toolbox and the Neds Punters Toolbox.
It has a customer service team that is available 24/7 via phone, email or live chat.
It has a secure and fast payment system that supports multiple methods, such as credit cards, PayPal and POLi.
But, like all things, it's not perfect.
Things I don't like so much
There are some things that irk me about it, and should be improved. Here are some of the things that annoy me when using Neds:
The customer service is not very responsive. Even though it's 24/7, sometimes I have to wait for hours to get a reply from them, and they don't always solve my issues.
The withdrawal process is slow and complicated. I have to verify my identity every time I want to withdraw my winnings, and it takes up to 5 business days for the money to reach my bank account. Not helpful when I need the money right now.
The odds are not very competitive. Compared to other betting sites, Neds offers lower odds for some events, especially for the less popular ones. But I have accounts at other sites which means that I get better returns elsewhere.
The promotions are not very attractive. Neds has some promotions, but they are not very generous or frequent. They often have high wagering requirements or limited availability. This is due to Australian regulations, but still highly annoying!
If Neds could work on these aspects, they'd improve their services, attract more customers and spend less on TV ads (maybe).
How to fund your Neds wallet
Neds has a variety of payment methods to suit your needs.
| Method | Minimum Deposit | Maximum Deposit | Processing Time |
| --- | --- | --- | --- |
| Credit/Debit Card | $5 | $40,000 | Instant |
| PayPal | $10 | $12,500 | Instant |
| POLi | $5 | $20,000 | Instant |
| Cash In | $1 | $500 | Instant |
| Bank Transfer | $0.01 | No limit | 1-3 business days |
Whether you want to use your card, e-wallet, online banking or cash, Neds has you covered. You can also withdraw your winnings using the same method you used to deposit, except for Cash In.
To fund your Neds wallet, just log in to your account, click on the Deposit button and choose your preferred option. Follow the instructions on the screen and confirm your transaction. It's super easy!
How does Neds compare?
Neds is definitely a reliable and friendly betting site in Australia. But how does Neds compare to other Aussie betting sites? Here's some of the key features and differences between Neds and three of its main competitors: Picklebet, PlayUp and BlueBet.
| Feature | Neds | Picklebet | PlayUp | BlueBet |
| --- | --- | --- | --- | --- |
| Website | www.neds.com.au | www.picklebet.com | www.playup.com.au | www.bluebet.com.au |
| Licence | Northern Territory Racing Commission | Northern Territory Racing Commission | Northern Territory Racing Commission | New South Wales Office of Liquor, Gaming and Racing |
| Founded | 2017 | 2017 | 2019 | 2015 |
| Sports betting | Yes | No (only esports) | Yes | Yes |
| Horse racing betting | Yes | No | Yes | Yes |
| Live betting | Yes (via phone) | Yes (via website) | Yes (via phone) | Yes (via phone) |
| Live streaming | No | No | No | No |
| Cash out | Yes | No | Yes | No |
| Bonus bets | Yes (for selected customers) | No (but offers daily missions) | Yes (for selected customers) | No |
| Customer service | Live chat, phone, email (24/7) | Live chat, email (9am-10pm AEST) | Live chat, phone, email (6am-12am AEST) | Live chat, phone, email (8am-10pm AEST) |
As you can see, Neds has some advantages and disadvantages compared to other betting sites in Australia. Neds is one of the few bookies that offers cash out and bonus bets, but it does not have live streaming or esports betting.
At the end of the day, the best betting site for you depends on your personal preferences and betting needs. However, if you are looking for a well-rounded and reputable bookmaker that covers both sports and horse racing, Neds is a solid choice.
How I got started with Neds
For as long as I can remember, I've been a fan of sports. I have fond memories of watching rugby and cricket with my old man. Dad used to have an old Excel spreadsheet of odds, results and how his earnings were tracking. Last year, he showed me his Neds account and how much he had won so far. No more confusing spreadsheets, just his Neds account.
I signed up for Neds using Dad's referral code, which gave us both a bonus bet. I was impressed that they had a huge range of markets and options. I could bet on anything from the next try scorer to the number of sixes in an innings. I also liked that they had a blog with tips and previews from experts.
Next thing you know (I was a few schooners in), I placed a bet on the Wallabies to win their next match. I watched the game on channel 7 and cheered as they scored a late try to seal the victory. I checked my account and saw that I had doubled my money. Thanks Dad!
What sports can you bet on at Neds?
Neds does not disappoint in this regard, offering a wide range of options for sports fans. Here my favourite selection of the sports that you can bet on at Neds:
AFL: The Australian Football League is the most popular sport in the country, and Neds covers every match of the season, as well as the finals and the Grand Final. You can bet on the winner, the margin, the first goal scorer, and many other markets.
NRL: The National Rugby League is another favourite among Aussies, and Neds has you covered with every game of the regular season and the finals. You can bet on the winner, the line, the total points, and more.
Cricket: Whether you prefer Test matches, One Day Internationals, or Twenty20s, Neds has a variety of cricket betting options for you. You can bet on the outcome, the top run scorer, the top wicket taker, and more.
Soccer: Neds offers betting on soccer leagues and tournaments from all over the world, including the English Premier League, the UEFA Champions League, the FIFA World Cup, and more. You can bet on the winner, the correct score, the first goal scorer, and more.
Horse Racing: Neds is one of the best betting sites for horse racing fans, as it covers every race in Australia and New Zealand, as well as major international events. You can bet on the winner, the place, the trifecta, and more.
And many more: Neds also offers betting on other sports such as tennis, basketball, golf, boxing, MMA, and more. You can find all the available sports on their website or app.
What security measures does Neds use?
The big question is how safe is Neds to use? After the horror of the 2023 data breaches, it pays to be concerned about your personal and financial information. You'll be glad to know that Neds takes security very seriously. According to their website and some independent reviews , Neds uses the following security measures to protect its customers:
Protection of passwords using industry-standard encryption.
Measures to preserve system security and prevent unauthorised access.
Back-up systems to prevent accidental or malicious loss of data.
A valid licence from a respected regulatory authority that ensures fair and transparent operations.
These features mean that you can enjoy betting on Neds without worrying about your privacy or safety.
Bottom Line
Neds is one of my favourite betting sites in Australia. They offer a wide range of sports and racing markets, competitive odds, and (sometimes) generous promotions. Whether you are a casual punter or a serious bettor, you''ll find something to suit your preferences and budget on Neds.
They also have a mobile app, which has a sleek design and user-friendly interface. You can rest assured that Neds is licensed and regulated by the Northern Territory Racing Commission, so your money and personal information are safe and secure.
If you are looking for a reliable and rewarding betting site in Australia, you should definitely give Neds a try. You won't regret it!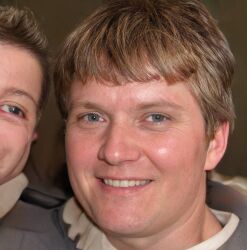 Latest posts by John Power
(see all)