11th October Update: Well, I was clearly wrong. Australia choked and India were the better team. We've got to improve our batting and make big scores to be any form of a chance in this World Cup!
The 2023 Cricket World Cup is so close and one of the most anticipated events in the sport is the match between Australia and India. Coming to Channel 9 on the 8th October from Chennai, I can't wait! It's going to be a thrilling ODI. Both teams have a strong history of rivalry and passion, and they will be eager to prove themselves on the biggest stage.
Let's look at some of the factors that could influence the outcome of the game, like the players, the pitch, the weather, and most importantly, the betting odds. I'll also give you some tips on how to choose the best Australian betting sites for your wagering needs.
Why I think Australia will get up
I think Australia has the edge over India for a few reasons.
Firstly, Australia has a balanced and experienced batting line-up that can score big runs on any pitch. Mitch Marsh, Steve Smith, David Warner and Marnus Labuschagne all scored half-centuries in the third ODI against India. They all showed their form and confidence ahead of the World Cup. Marsh was particularly impressive, falling just four runs short of a century. He has been Australia's most consistent batsman in the past year and will be a key player in the middle order.
Secondly, Australia has a potent bowling attack that can take wickets at crucial moments. Glenn Maxwell was the star of the show in the third ODI, taking a career-best 4-40 with his off-spin. He also took a stunning catch to dismiss Rohit Sharma, who had smashed 50 off 31 balls. Maxwell's ability to break partnerships and contain runs will be vital in India's spin-friendly conditions. Pat Cummins, Mitchell Starc, Josh Hazlewood and Tanveer Singha are also world-class bowlers who can trouble any batting line-up.
And thirdly, Australia has a clear psychological advantage over India. We won the third ODI by 66 runs but India had already won the series 2-0. The Aussies showed their resilience and determination to avoid a whitewash. They posted a mammoth total of 6-352 and then bowled out India for 286. This win alone will boost their confidence and momentum going into the World Cup. It may leave India with some doubts and complacency after losing their last match.
Why I think India will get up
India has been the dominant team in the last series, winning the first two matches convincingly and showing their depth and versatility in all departments. They have a formidable batting line-up. The ever-reliable Virat Kohli led the charge, who scored a century in the second ODI. He was backed up by the explosive Rohit Sharma, who smashed a quick-fire 50 in the third ODI before falling to a brilliant catch by Glenn Maxwell.
India's bowling attack is equally impressive, with Jasprit Bumrah, Mohammed Shami and Ravindra Jadeja all taking wickets and keeping the pressure on the Australian batsmen. India also has the advantage of playing at home, they know the conditions well and have the support of their passionate crowd.
Australia, on the other hand, has been struggling to find their rhythm and consistency in the last series. They've been hampered by injuries. The key players like David Warner, Steve Smith and Pat Cummins have been missing some or all of the matches. The batting has been handed to Mitchell Marsh, who scored a valiant 96 in the third ODI, but failed to get enough support from his teammates.
Their bowling has as best, been erratic. Poor performances from Starc and Cummins leaking runs and failing to take early wickets. Australia also has to deal with the challenge of playing in unfamiliar and hostile conditions, where they have not won an ODI series since 2009.
Based on these factors, I think India will get up in the World Cup match against Australia. They have shown that they are a well-balanced and confident team that can adapt to any situation and overcome any opposition. Australia, meanwhile, has shown that they are a vulnerable and inconsistent team that can crumble under pressure and lose momentum. I expect India to win by a comfortable margin and continue their dominance over Australia in ODIs.
What will the pitch do?
This pitch is expected to be a typical Australian one: hard, fast and bouncy. The ball will come onto the bat quickly and carry well to the fielders and make it easier for the batsmen to score runs, especially if they play aggressive shots. On the flipside, it also means that the fast bowlers will have an advantage, especially if they can generate pace, movement and bounce.This will be sure to  trouble the batsmen. The spinners may not have much role to play. But, if the pitch deteriorates and becomes dry and cracked in the later stages of the match they'll come into play.
The pitch condition will also depend on the weather, which can be unpredictable. Both teams will have to adapt to the pitch condition and choose their players and tactics accordingly. Whoever wins the toss will likely bat first, as the pitch may become more difficult to bat on as the match progresses. The team that bowls first will have to bowl with extreme discipline and accuracy, as any loose delivery will be punished by the batsmen.
What do the bookies say?
The bookies are favouring India to win the 2023 Cricket World Cup, even more so when they face Australia in the first group stage match at Chennai.
According to Oddschecker, India are the outright favourites to lift the trophy, with odds of 2/1, followed by England at 10/3 and Australia at 9/2.
For the match against Australia, India have odds of 1/41, while Australia have odds of 22/1. This reflects the home advantage that India will enjoy, as well as their recent form and record in the tournament.
India have won the World Cup twice, in 1983 and 2011, both times on home soil. Australia have won the World Cup five times, more than any other team.  It's been a while thought,  with their last triumph in 2015. They have also consistently struggled in Indian conditions, losing their last ODI series there in 2020 by 2-1.
The bookies also expect a high-scoring match, with the highest innings score being over 300 runs. Odds on for top batsmen for both teams are expected to be Shubman Gill for India and David Warner for Australia, while the top bowlers are expected to be Jasprit Bumrah for India and Mitchell Starc for Australia.
Bottom Line
Australia and India are with no doubt, two of the strongest teams in the 2023 Cricket World Cup, and this match will be a thrilling contest. Both teams have experienced players, powerful hitters, and versatile bowlers.
But, based on their recent performances, Australia seems to have a slight edge over India in terms of consistency, adaptability, and confidence. Australia has won 10 out of their last 12 matches against India in all formats. They've also shown more resilience in different conditions and situations.
If we look at India, they've struggled with injuries, form, and team balance. They've also been under pressure from the expectations of their fans and media. Therefore, we would bet on Australia to win this match, as they have a higher probability of delivering under pressure and exploiting India's weaknesses.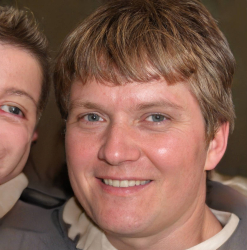 Latest posts by John Power
(see all)