Two of the biggest online sports betting sites in Australia are Sportsbet and Bet365. These are two of the most popular and trusted platforms in the country, but they have different features, offers and markets that will appeal to different punters. I'll rank the main differences and similarities between Sportsbet and Bet365, and help you decide which one suits your betting style and preferences better.
What's in this showdown?
Comparison of market offerings
If you're going to spread your bets across a range of markets, you're probably wondering which site is better: Sportsbet or Bet365. There's some differences in the range and depth of their markets on offer. Let's take a look at the markets offered by both, and see which one comes out on top.
Sportsbet has over 30 sports to choose from, including AFL, NRL, cricket, soccer, tennis, basketball, golf, and more. You can also bet on racing, politics, entertainment, and novelty markets.
Bet365 has a similar selection of sports, but you'll get access to more international coverage. There's markets for obscure leagues and events from around the world, as well as esports, virtual sports, and financials.
Sportsbet clearly has more options for each market. There's head-to-head, line, margin, points, props, futures, and multi bets. You can also create your own bets with the Bet Builder feature.
Bet365 tends to have fewer options for each market, but seems to offer better odds and higher limits. You can also stream live events and access in-play betting on their site.
If we look at the above, Sportsbet has the edge over Bet365 when it comes to the variety of markets they offer. You'll get more variety and flexibility,  especially if you like to bet on different aspects of a game. Bet365 is still a great option if you want to bet on niche markets or max out on the best value for your money.
Who has the best odds?
One of the most important things to look at is the odds each site offers. These determine how much you can win from your bets. The higher the odds, the better the payout.
According to some sources (https://mybettingsites.com/au/articles/sportsbet-vs-bet365), Bet365 offers better odds than Sportsbet for most sports and markets. For example, in a random sample of two Champions League matches, Bet365 had equal or higher odds than Sportsbet for all outcomes. Bet365 also has a reputation for having high odds for niche sports and live betting markets.
Let's break down the odds comparison quickly:
Bet365 has consistently higher odds for most sports and markets
Bet365 has more niche and live betting markets with high odds
Sportsbet has reasonable odds across the board, but not as high as Bet365
Sportsbet has more markets for the biggest events, but not as many as Bet365
The clear winner of this round is Bet365. If you are looking for the best odds in the industry, Bet365 is clearly the betting site for you.
Who offers better live streaming?
Another important factor to consider when choosing a sports betting site is the live streaming service they offer. Live streaming can enhance your betting experience and help you make better decisions. Here is how Sportsbet and Bet365 compare:
Sportsbet offers live streaming for selected Australian and international horse racing, greyhound racing, harness racing, soccer, tennis, basketball, cricket and more. You can access the live stream from the website or the app. You'll have to have have a positive account balance. If you're like me and have already bet, you can still stream if you have placed a bet in the last 24 hours.
Bet365 offers live streaming for a wide range of sports, including soccer, tennis, basketball, cricket, rugby, snooker, darts, esports and more. You can watch the live stream on your desktop, mobile or tablet. Like Sportsbet you can stream as long as you have a funded account or have placed a bet in the last 24 hours. Bet365 also has a live streaming schedule so you can see which events are available to watch and when.
Bet365 has a slight edge over Sportsbet in terms of live streaming as they cover more sports and offer that convenient schedule. Super handing so you can plan your viewing ahead of time. Sportsbet still has a decent live streaming service, but it is not as comprehensive as Bet365's. If live streaming is important to you, I recommend choosing Bet365 over Sportsbet.
Who has the better customer service?
Another important aspect to consider when choosing a sports betting site is the customer service they provide. You never know when you might encounter a problem or have a question that needs a quick and helpful answer. That's why I decided to test the customer service of Sportsbet and Bet365 and compare them based on the following criteria:
Availability: How easy is it to reach them and how long do they take to respond?
Friendliness: How respectful are they towards you?
Knowledge: How well do they know their products and services and how accurate are they in providing information?
Resolution: How effectively do they solve your issues or answer the questions that you have?
Here are the results of the deep dive:
Availability: Sportsbet has a 24/7 live chat option, a phone number, an email address, and a FAQ section on their website. Bet365 also has a 24/7 live chat option, a phone number, an email address, and a help section on their website. Both sites have similar response times, but I found that Bet365's live chat was slightly faster and more reliable than Sportsbet's.
Friendliness: Both sites have friendly and polite customer service agents who greet you warmly and thank you for your time. However, I noticed that Sportsbet's agents were more enthusiastic and cheerful than Bet365's agents, who were more formal and professional.
Knowledge: Both sites have knowledgeable and well-informed customer service agents who can answer most of the questions and queries that customers have. However, I found that Bet365's agents were more thorough and detailed than Sportsbet's agents, who sometimes gave vague or incomplete answers.
Resolution: Both sites have effective and satisfactory customer service agents who can resolve most of the issues or problems that customers face. However, I found that Sportsbet's agents were more flexible and generous than Bet365's agents, who were more strict and rigid.
Sportsbet has the slight edge over Bet365 in terms of customer service. Both sites have excellent customer service, but Sportsbet's agents are more friendly, enthusiastic, and flexible than Bet365's agents. This makes the customer experience that much more satisfying. It was a close race but Sportsbet is the winner of this race.
So who is the winner?
Both Sportsbet and Bet365 are very reputable and reliable online sports betting platforms. They both offer a wide range of markets, features and promotions. However, there are some differences that may appeal to different types of punters.
Sportsbet has a more user-friendly interface, a better live streaming service and a more generous welcome bonus.
Bet365 has more competitive odds, a wider coverage of international events and a more extensive in-play betting section. Depending on your preferences and needs, you may find one of them more suitable for your online sports betting experience.
But for me Bet365 has a slight edge over Sportsbet in terms of overall quality and value, so they take the crown as the winner of this comparison.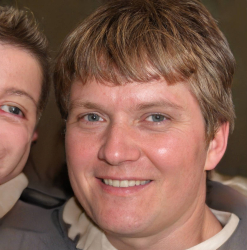 Latest posts by John Power
(see all)