If you're looking for a reliable online sports betting site, you're probably wondering which one to choose between Neds and Boombet. Both of them offer a wide variety of markets and features aimed at attracting and satisfying punters of all levels.
But how do they compare in terms of odds, markets, customer service, payment options, and user experience? I'll break down how each site performs, based on my own experience and personal research. I'll give you a winner and why so you can go away and make an informed decision for yourself.
What's in this showdown?
Comparison of market offerings
One of the most important factors to consider when choosing a sports betting site is the range and quality of the markets they offer. Markets are the different types of bets you can place on a given event, such as the winner, the total score, the first scorer, etc. In this section, we will compare the markets offered by Neds and Boombet, two of the most popular Australian sports betting sites.
Neds vs Boombet: Who has the best markets?
Neds has over 30 sports and hundreds of events you can bet on. There's a bunch of Australian favourites like AFL, NRL, cricket, rugby and horse racing. Boombet has a similar selection of sports, but sadly fewer events and less variety in the markets.
Neds offers more than 150 markets for some of the major sporting events. You'll get access to the AFL Grand Final, the Melbourne Cup and the Ashes. In comparison, Boombet has around 100 markets for these events. These are mostly standard bets like head-to-head, line and over/under.
Neds has some unique and innovative markets that you won't find on Boombet. There's things like player props, same game multis, megabets and price boosts. These markets allow you to customise your bets and get better odds on your favourite outcomes.
Boombet has some clear advantages over Neds in terms of market depth and value. Boombet offers you more exotic bets like futures, parlays and teasers, which can give you higher payouts if you are confident in your predictions. Boombet also has lower margins and higher limits than Neds, which means you can get better prices and place bigger bets.
Let's look at Neds and Boombet side-by-side:
| Feature | Neds | Boombet |
| --- | --- | --- |
| Number of sports | Over 30 | Over 30 |
| Number of events | Hundreds | Fewer |
| Number of markets | Over 150 for major events | Around 100 for major events |
| Unique markets | Yes | No |
| Exotic bets | No | Yes |
| Margins | Higher | Lower |
| Limits | Lower | Higher |
Both sides have different strengths and weaknesses when it comes to their market offerings. It will all depend on your preferences and betting style, you may find one of them more suitable for your needs.
But it is definitely worth comparing the odds and options for each event before placing your bets. You may get significantly better odds with one of the two sites.
Who has the best odds?
Let's take a closer look and compare the odds of Neds and Boombet. We'll be able to see who has the best value for your money.
They both offer competitive odds on a variety of sports, such as AFL, NRL, cricket, soccer, tennis, basketball, and much more. However, there are some differences in how they calculate and display their odds and these can greatly affect your betting experience and outcome.
Neds use decimal odds. These are the most common and easy to understand format in Australia. Decimal odds show you how much you will get back for every dollar you bet, including your stake. For example, if the odds are 2.50, you will get $2.50 back for every $1 you bet.
Boombet uses fractional odds. These are more common in the UK and Ireland. Fractional odds show you how much you will win relative to your stake. For example, if the odds are 3/2, you will win $3 for every $2 you stake.
To compare the odds of Neds and Boombet, you need to convert them to the same format. You can do this by dividing the numerator by the denominator for fractional odds, or by adding 1 to decimal odds. For example, 3/2 is equivalent to 2.50, and 2.50 is equivalent to 3/2. It gets confusing!
Let's look at some examples of how the odds of Neds and Boombet compare for some of popular events this past year. As you can see, Neds generally offers slightly better odds than Boombet, especially for underdogs and draws.
| Event | Neds Odds | Boombet Odds |
| --- | --- | --- |
| AFL Grand Final: Melbourne vs Western Bulldogs | Melbourne 1.72, Western Bulldogs 2.15 | Melbourne 8/11, Western Bulldogs 11/8 |
| NRL Grand Final: Penrith vs South Sydney | Penrith 1.67, South Sydney 2.25 | Penrith 4/6, South Sydney 6/4 |
| T20 World Cup: Australia vs England | Australia 2.10, England 1.74 | Australia 11/10, England 8/11 |
| A-League: Sydney FC vs Melbourne City | Sydney FC 2.60, Draw 3.40, Melbourne City 2.60 | Sydney FC 8/5, Draw 12/5, Melbourne City 8/5 |
Neds has the edge over Boombet when it comes to odds. It offers slightly higher returns for most bets. However, this does not mean that Boombet is a bad choice. Boombet still has competitive odds and other features that may appeal to some bettors.
Like most things, the best sports betting site for you depends on your personal preferences and goals.
Who has the better customer service?
In 2023, customer service is also very important. The good news is both Neds and Boombet take it seriously and they have their pros and cons. This is some of the factors that I've considered when putting them head to head:
Availability: Neds offers 24/7 support via phone, email and live chat, while Boombet only has phone and email support from 8am to 10pm AEST.
Responsiveness: Neds has a fast and friendly service, with an average response time of less than a minute on live chat and phone. Boombet can take up to 10 minutes to answer a phone call or an email, and sometimes the agents are not very helpful or polite.
Knowledge: Neds has a comprehensive FAQ section on their website, as well as a blog and a podcast that cover various topics related to sports betting. Boombet has a basic FAQ section, but no other resources or tips for bettors.
Complaints: Neds has a good reputation among customers, with few complaints or negative reviews online. Boombet has received many complaints about delayed payments, account closures, and unfair odds.
Neds hands-down has the better customer service overall, as they are more available, responsive, knowledgeable, and trustworthy than Boombet. If customer service is important to you, I definitely would recommend Neds to anyone who values a smooth and satisfying betting experience.
So who is the winner?
After looking closely at Neds and Boombet on various aspects such as odds, markets, bonuses, customer service, and user interface, I have to say that Neds is the clear winner for me. Here are some of the reasons why:
– Neds offers more competitive odds than Boombet, especially on Australian classics such as AFL, NRL, and cricket.
Neds has a wider range of markets and bet types than Boombet, giving me more options and flexibility to bet on what I want.
Neds has a friendly and responsive customer service team that is available 24/7 via phone, email, or live chat. Boombet's customer support is limited and sometimes unhelpful.
Neds has a sleek and intuitive website and app that are easy to navigate and use. Boombet's just doesn't have that feel.
Both sites are licensed and regulated by reputable authorities in Australia, so you can trust them with your money and personal information.
The clear winner is Neds. Neds is a superior online sports betting site than Boombet in every aspect. I highly recommend Neds to anyone who is looking for a reliable, fun, and profitable betting experience.
Disclaimer: always gamble responsibly and only bet what you can afford to lose. Gambling can be addictive and harmful if not controlled.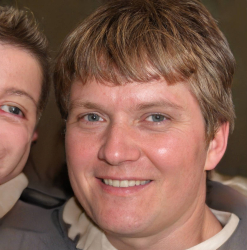 Latest posts by John Power
(see all)