The NBL24 season is into round 5 and is heating up as two of the top teams clash in Round 5. The Tasmania JackJumpers will host the Melbourne United at the MyState Bank Arena this Friday, October 27, 2023. Both teams have impressive records and star players, but who will come out on top in this thrilling match-up?
TLDR: The United are favoured by the bookies with odds of 1.80, but the JackJumpers have a chance to pull off an upset at home, paying 2.00 with the home court advantage
Full court press
The JackJumpers are the newcomers to the league, but they have already proven themselves as a formidable force. They have won four of their first five games, including a stunning victory over the defending champions Perth Wildcats in Round 1. Led by veteran forward Clint Steindl and import guard Josh Crawford, the JackJumpers play an exciting brand of basketball that combines speed, shooting and defence. They also have a loyal fan base that fills up their home arena with green and gold.
The United are the perennial contenders of the NBL, having won three titles in the last six seasons. They have a balanced and experienced roster that features Australian Boomers Matthew Dellavedova, Chris Goulding and Jock Landale, as well as young talents like Luke Travers and Ariel Hukporti. The United are known for their versatility, depth and professionalism, as well as their ability to adapt to any situation. They have also won three of their first five games, with their only losses coming against the Illawarra Hawks and the Sydney Kings.
Why I think the JackJumpers could win
The Tasmania JackJumpers are the newbies, but they've already shown some promising signs in their first four games. They have won two and lost two, but have been competitive in every single match. There's a balanced roster featuring experienced veterans and young talents with a lot of energy and passion. The JackJumpers could pull off an upset against Melbourne.
The JackJumpers have a strong home-court advantage. They play at the MyState Bank Arena, which has a capacity of 5,000 fans. The crowd is loud and supportive, and they create a hostile environment for the visiting teams. The JackJumpers have won both of their home games so far, and they will be eager to keep their record intact.
The JackJumpers have a versatile offence. There's several players who can score in myriad different ways. You've got Josh Adams, Clint Steindl, Sam McDaniel, and Will Magnay who all have good ball movement. They're averaging 19.8 assists per game, ranking third in the league. They can exploit the weaknesses of the Melbourne United defence, which has allowed 86.8 points per game, which ranks seventh in the league.
The JackJumpers have a resilient mentality. They have shown that they can bounce back from tough situations and keep fighting until the end. They have overcome double-digit deficits in two of their wins, and they have lost by single digits in their two losses. The Tasmanian's wont be intimidated by anyone.
The JackJumpers could win this game with a ton of factors in their favour. There's a home crowd, a diverse offence, and a never give up attitude. If they play their best basketball, they have nothing to lose and everything to gain. It'll be close but the JackJumpers could win by a narrow margin of 3 points.
Who to watch: Milton Doyle
Position: Guard
Jersey #: 24
Doyle can literally score from anywhere on the court. He's in fine form, this season averaging 18.8 points per game and leading the JackJumpers in scoring. He's ranking sixth in the league. He's shot 40.7 per cent from three-point range, making him a threat from beyond the arc. Doyle is definitely someone to watch for the JackJumpers.
Why I think United could win
Melbourne United is undoubtedly one of the strongest teams in the NBL24. They have a very strong chance of beating the Tasmania JackJumpers in this weekend's upcoming game. Here's what I'm thinking
Diversity in their line-up. They're featuring a balanced and experienced roster, with players like Chris Goulding, Matthew Dellavedova, Jock Landale and Scotty Hopson.
Defence, defence, defence. There's a have solid defence, ranking second in the league in points allowed per game (82.6) and third in defensive rating (98.9).
Backed up by offence. They have a high calibre offence. They are ranking first in the league in points scored per game (94.4) and second in offensive rating (111.4).
Passion to win. They have a winning mentality, having won the NBL21 championship and reaching the finals in NBL22 and NBL23.
The Tasmania JackJumpers are a new franchise, and they have shown some promise in their debut season. But they're still finding their identity and chemistry. In the past they've struggled against the top teams in the league. I think United has the edge over them in every aspect of the game, and they will prove it on the court.
Who to watch: Gary Browne
Position: Guard
Jersey #:5
Browne is a versatile playmaker who can score, pass, and defend at an unprecedented level. He was averaging 12.2 points, 6.5 assists, and 1.7 steals per game in the previous NBL23 season. Browne is an attacker and is a key piece of United's offence. He creates opportunities for himself and his teammates with his speed, vision, and ball-handling skills. He is also a leader on the court, who brings energy and toughness to his team. Browne is definitely someone to watch out for when United take on the JackJumpers
What do the bookies say?
The bookies seem to favour Melbourne United over Tasmania JackJumpers in the upcoming Round 5 NBL24 game. Here is a table comparing the odds from four different bookmakers:
| Bookmaker | Melbourne United | Tasmania JackJumpers |
| --- | --- | --- |
| Bet365 | 1.53 | 2.40 |
| Ladbrokes | 1.50 | 2.50 |
| Betfair | 1.55 | 2.35 |
| Sportsbet | 1.53 | 2.40 |
The average odds for Melbourne United are 1.53, while the average odds for Tasmania JackJumpers are 2.41. The bookies are expecting Melbourne United to win the game.
However, odds are not always accurate and can change depending on various factors, such as injuries, form, motivation and public opinion. Therefore, it is important to do your own research and analysis before placing a bet.
The Bottom Line
Both teams have shown impressive form and resilience in the previous rounds, but that means squat on the day. According to the bookies, Melbourne United is the slight favourite over the JackJumpers have odds of 2.41.
But as we've seen this season, anything can happen . If the JackJumpers use their home advantage and the support of their passionate fans they could get up. I'm expecting this game to be a close one, showcasing some of the best of Australian basketball.
Disclaimer: Gambling involves risk and is not suitable for everyone. Please gamble responsibly and only bet what you can afford to lose. For help and support, visit https://www.gamblinghelponline.org.au/ or call 1800 858 858.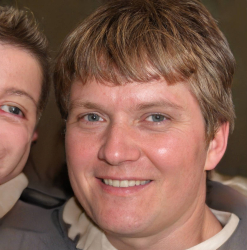 Latest posts by John Power
(see all)