The NBL is heating up as top team in the league, Sydney Kings, are set to clash in Round 8 with Melbourne United. Both teams have been dominant this season, with Sydney leading the ladder with a 19-9 record and Melbourne sitting in 7th with a 15-13 mark.
The game will be a crucial one for both sides, as Sydney look to extend their lead and Melbourne to claw back a few positions.
The bookies have Melbourne as the slight favourites, but Sydney has a history of upsetting them in big games. Who will come out on top in this blockbuster match?
TLDR: Melbourne United and Sydney Kings are the best teams in the NBL and will face each other in Round 8. The bookies favour Melbourne, but Sydney will bring the game and can definitely surprise their opponents.
Full court press
The NBL Round 8 clash between Melbourne United and Sydney Kings promises to be a thrilling contest, as both teams are fighting for their reputation.
Melbourne United are coming off a convincing win over the Phoenix, while Sydney Kings have won their last three games.. The bookies are favouring Melbourne United to win this game (for some reasons). It could be that they have a stronger roster, a better home record and a higher scoring average.
Sydney Kings have some dangerous players on their roster who can turn the game around. You've got players such as Casper Ware, Jarell Martin and Xavier Cooks. The key to this game will be the defensive intensity and the rebounding battle, as both teams like to play fast and shoot from the perimeter.
Whoever can impose their style and tempo on the game will have the upper hand in this exciting match-up.
Why I think the Kings will get up?
I've been stinging for this game. It's on the most anticipated matches of the current NBL season. Both teams have been performing well, but I reckon that the Kings have an edge over their rivals. I really want them to emerge victorious in Round 8. Here's my thoughts:
The Kings have a balanced and versatile roster, with players who can score from inside and outside, as well as defend and rebound. They have four players averaging double digits in points, led by Jarell Martin with 18.9 per game.
The Kings have been improving their chemistry and consistency throughout the season, especially after the arrival of new coach Chase Buford. They have won six of their last seven games, including a convincing 97-78 win over the United in Round 6.
The Kings thrive on the road. They have an impressive record, while United have been sketchy this season.
I think that the Kings will get up and defeat the United in Round 8. They have a stronger and more cohesive team, as well as the thrill of upsetting an away crowd. It will be a close and exciting game, but I expect the Kings to prevail by a narrow margin.
Who to watch: Jaylen Adams
Position: Guard
Jersey #: 6
The 2022 NBL MVP is back with the Sydney Kings for another season, after leading them to their first championship in 16 years. He averaged 21.4 points, 5.8 assists and 1.9 steals per game, while shooting 40.7% from three-point range. He is a dynamic playmaker who can score from anywhere on the court, and he has a knack for clutch moments. Watch out for his explosive drives and sharp shooting against Melbourne United.
Why I think Melbourne will get up?
Historically Melbourne United is one of the strongest teams in the NBL. They have a balanced roster, with star players like Chris Goulding, Jock Landale, and Scotty Hopson leading the way. They also have a solid bench, with veterans like David Barlow and Shea Ili providing depth and experience. They are well-coached by Dean Vickerman, who knows how to motivate his players and adjust his tactics according to the situation.
Some of the reasons why I think Melbourne will get up are:
They have home court advantage, playing at John Cain Arena in front of their loyal fans. They have won 8 out of 9 games at home this season, and they will be eager to put on a show for their supporters.
They have a better defence than Sydney, ranking first in the league in points allowed per game (80.4) and second in defensive rating (98.6). They can shut down Sydney's main scorers, such as Casper Ware, Jarell Martin, and Dejan Vasiljevic, and force them into tough shots or turnovers.
 On paper, they have more firepower than Sydney. Melbourne are ranking second in the league in points scored per game (88.4) and first in offensive rating (109.5). They can score from inside and outside. They've got Landale dominating the paint and Goulding lighting it up from beyond the arc. They also have more options to create their own shots, with Hopson and Mitch McCarron being versatile playmakers.
In conclusion, I think Melbourne are a good chance to get up because they are a more complete team than Sydney. They've got a superior defence, offence, and coaching. They also have the momentum but Sydney will put up a fight. I'll have money on Sydney, but Melbourne has a good chance to prevail.
Who to watch: Chris Goulding
Position: Guard
Jersey #: 10
This veteran sharpshooter is the captain and leader of Melbourne United. He's been on fire this season. He's averaging 19.8 points per game, shooting 46.2% from the three-point line, and making 3.4 triples per game. He's the second-highest scorer in the league, and has scored 20 or more points in six of his last seven games. Goulding is a clutch performer who can take over games with his scoring ability and confidence, with a history of dominating the Sydney Kings. Fun fact: as he scored 29 points in their last meeting in September . Watch out for his deadly shooting and fearless attitude in this rivalry game.
What do the bookies say?
Round 8 of the NBL is expected to be a close contest, with both teams having similar records and standings. Melbourne United are currently 7th with the Sydney Kings sitting pretty at the top. Let's see what the bookies are saying, as of November 13, 2023.
| Bookmaker | Melbourne United | Sydney Kings |
| --- | --- | --- |
| Bet365 | 1.80 | 2.00 |
| SportsBet | 1.85 | 1.95 |
| ladbrokes | 1.90 | 1.90 |
| betfair | 1.88 | 1.92 |
The odds are very close, with no clear favourite among the bookies. The average odds for Melbourne United are 1.86, while the average odds for Sydney Kings are 1.94.
The bookies seem to think that this game will be a tight one, with both teams having a chance to win.
But, based on their recent form and head-to-head record, Sydney have a slight edge over Melbourne United. They have won four of their last five games, while Melbourne United have lost two of their last three. They also have a better scoring average and defensive rating than Melbourne United.
I'm going to throw $50 on the Sydney Kings to win this game. But please, bet responsibly and only with money you can afford to lose.
The Bottom Line
Melbourne United and Sydney Kings are both strong contenders for the NBL title, but they have different strengths and weaknesses. Melbourne has a more balanced and experienced roster, while Sydney relies on its explosive backcourt and fast-paced offence.
The bookies are favouring Melbourne, but the game could go either way depending on the form and fitness of the key players. If you are looking for a safe bet, you might want to avoid this match-up, as it is too close to call.
However, if you are feeling adventurous, you could try to predict the margin of victory or the total points scored.
Remember: Online sportsbetting is a risky activity and you should only gamble what you can afford to lose. Always gamble responsibly and seek help if you have a problem.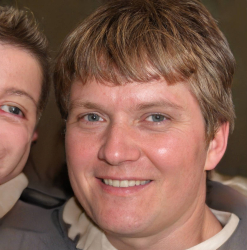 Latest posts by John Power
(see all)